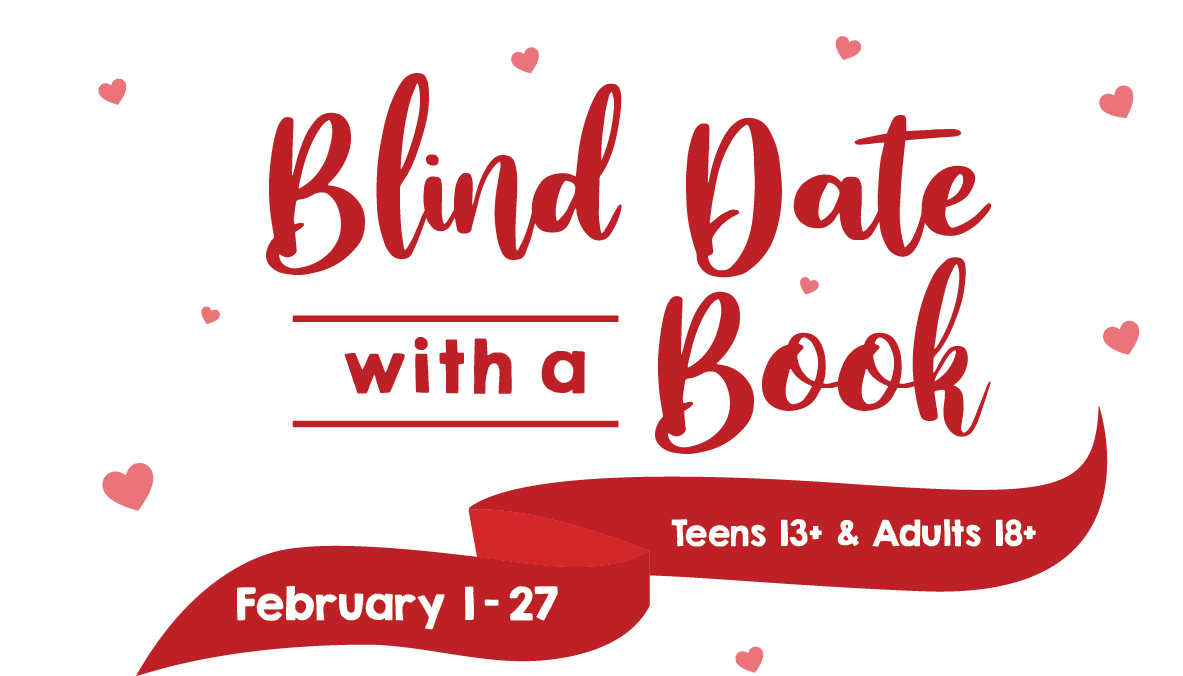 ---
Looking for love this Valentine's Day?
Let the library send you on a Blind Date with a Book February 1-27th. We will match Teens and Adults with an unknown book. You will not know the type, genre, author, title, etc. of the selection. Check it out, take it home, and give it a chance to make an impression. Pick up your date in the library's lobby (no reservation needed) or during your browsing reservation.
Then let us know how your blind date went!
Did you have a love connection? Did the date end early for whatever reason? Did something unexpected happen? We want to hear all about it! Even if your date turns out to be a dud, (don't worry; its feelings won't be hurt), all is not lost. Fill out the Rate Your Date Form – available at www.ylpl.org/date — before midnight on Wednesday, March 31 to enter a drawing for a chance to win a take-out dinner and rental movie night.
---

Grab Your Date
Visit the library's lobby and ask a staff member for a Blind Date (can pick up to 5 dates) OR make a reservation and choose your own dates in the adult services department.
Checkout your dates at one of our self-check machines.
Wait and only open your gift-wrapped items only at home.
Get to Know Your Date
Promise to give the date a chance and read the first 50 pages. After that if you know it's not a love affair, return it and move on to the next blind date.
Rate Your Date
After reading the book don't forget to fill out your 'Rate Your Blind Date Form'.
All 'Rate Your Blind Date' forms must be submitted before midnight on Wednesday, March 31, 2021, for a chance to win prizes. No late submissions will be accepted.
---

Take-Out Dinner & Amazon Rental Movie Night
$25 BJ'S Gift Card and a $10 Amazon Gift Card.
To ensure a true love match there will be two different drawings: teens (13+) and adult (18+). Two prizes will be awarded for each age level.
---