---
Services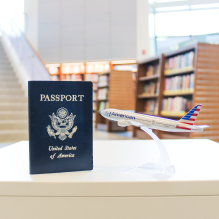 Passports
Available by reservation only.
Appointments available for up to two applicants per time slot. See link below for what to bring and how to reserve.

---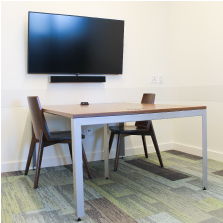 Study Rooms
Available by reservation only.
Study rooms on the upper and lower levels are available by reservation.

---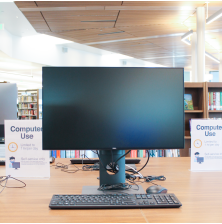 Computers & Printing
First come, first serve.
One hour of use per day with a valid library card. Printing costs: $0.15 per black & white, $0.50 per color page. $1 & $5 bills, nickels, dimes, quarters only.

---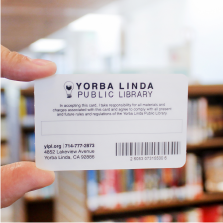 Library Cards
Apply online, pick-up after 4 hours.
Library cards can be picked up in the lobby after four business hours. Picture ID and proof of current address required.

---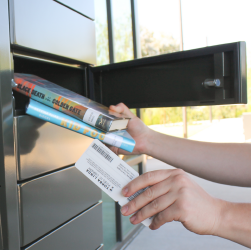 Hold Pickup Lockers
Accessible 24/7
Now offering self-service Hold Pickup Lockers located outside by our book returns. Accessible 24/7, this pick-up option allows you to collect holds at your convenience.

---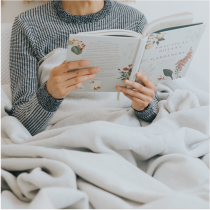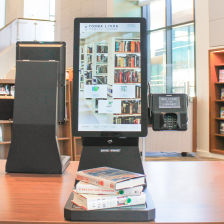 Holds Pick-up
Pick-up available after 24 hours.
Self-service holds pick-up is available in the lobby by borrower's last name. Use our new self-checkout machines for contactless checkout.

---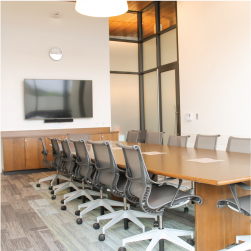 Event Rentals
Located in the Library Community Room or Olinda Conference Room
Facility rentals are available for both small and large events in the Community Room and the Olinda Conference Room.

---
---
FAQ
Do you have any programs scheduled?
Please visit our website for virtual and in-person programs. Programs are limited and registration is required.
Does the Library have digital books?
Yes! Check out our digital library for downloadable books and audiobooks.
Will I be charged for fines at this time?
Library fines will be reinstated beginning Thursday, July 1.
How many items can I check out?
You may have up to 50 items out on your library card. For a list of limits per type of collection, please visit our website.