S.T.E.A.M. programs are designed as an introduction to topics and concepts for students to explore further on their own. Space is limited. Online registration usually begins 3 weeks prior to each S.T.E.A.M. program. Yorba Linda residents may begin registering one week prior to online registration by calling the Children's Services desk at 714-777-2873.
---
S.T.E.A.M. Catapults – Registration
Explore basic physics concepts by using medieval technology and creating your own catapult! Challenge your friends to see who can launch the farthest, the highest, and the fastest. Phone registration begins January 13 for Yorba Linda Residents. Online open registration begins January 21.
---
Click below to register. Select only one timeslot per child.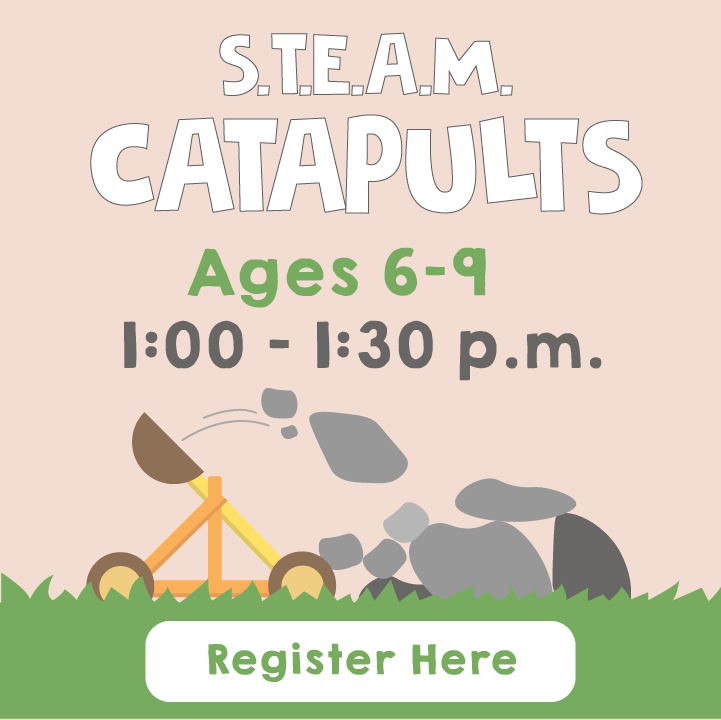 S.T.E.A.M. Catapults – Ages 6-9
1:00 – 1:30 p.m. on Saturday, February 6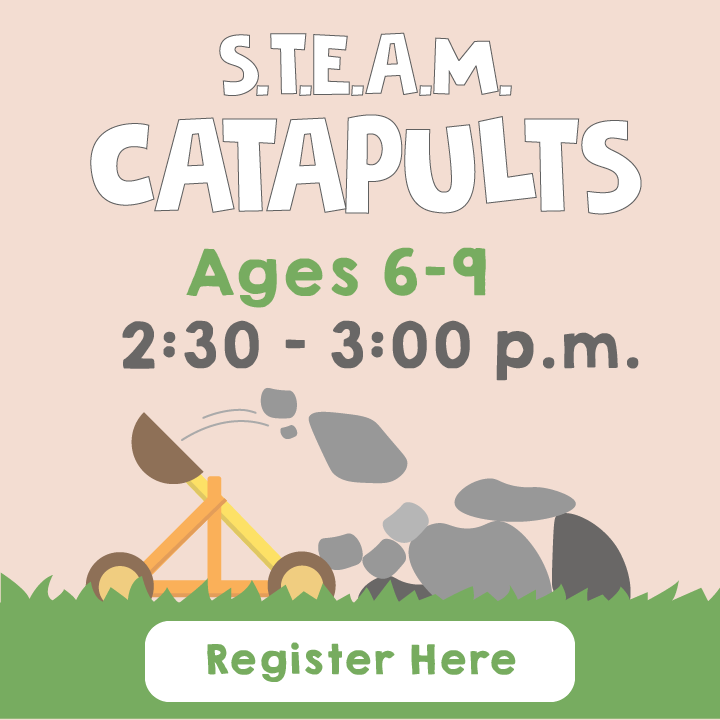 S.T.E.A.M. Catapults – Ages 6-9
2:30 – 3:00 p.m. on Saturday, February 6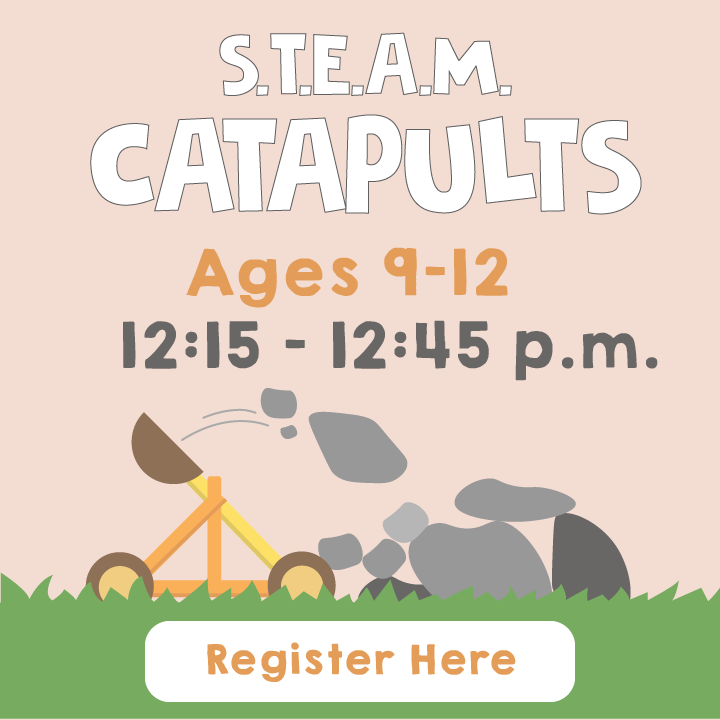 S.T.E.A.M. Catapults – Ages 9-12
12:15 – 12:45 p.m. on Saturday, February 6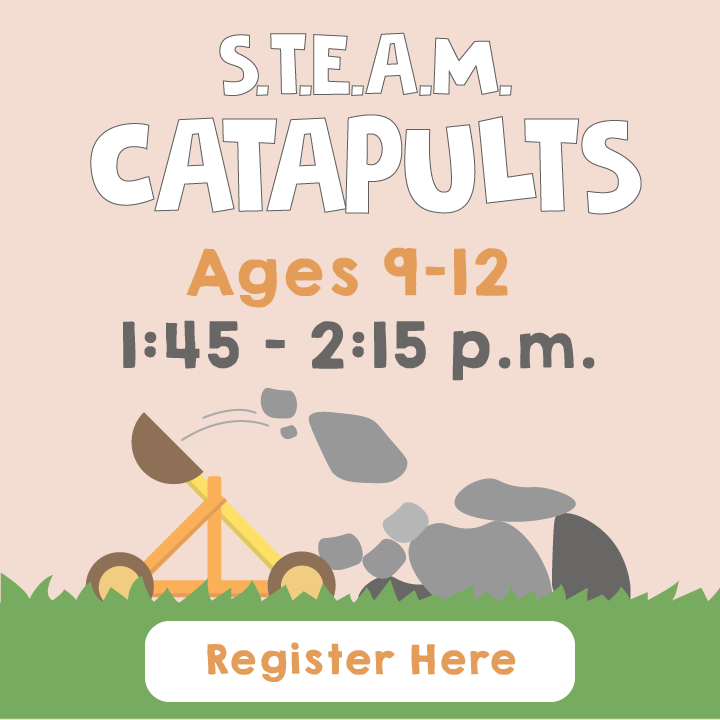 S.T.E.A.M. Catapults – Ages 9-12
1:45 – 2:15 p.m. on Saturday, February 6
---