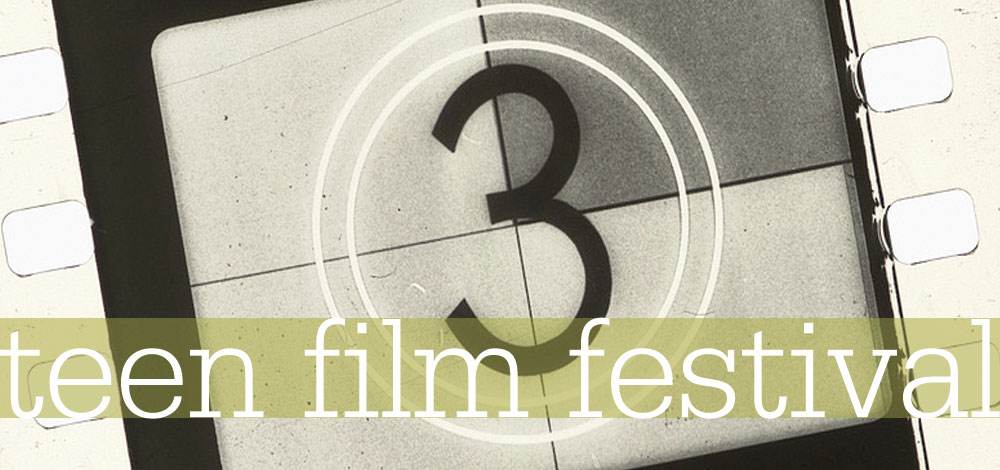 Teens 13+, grab your cameras and create your best film ever! The Teen Film Festival is a contest designed especially for you. All entries are due to the Library by 8:59 p.m. on Thursday, February 7, 2019. Selected entries will be shown at the 2019 Teen Film Festival. You could win the "People's Choice" award or plenty of other film-related prizes.
CONTEST RULES & GUIDELINES
The movies must be directed, filmed and edited by teens ages 13+.
Each filmmaker may submit up to and no more than two (2) films.
Although filmmakers may work in teams, only one prize will be awarded per winning film.
All prizes will be awarded to the individual filmmaker(s) that submitted the film, as listed by the participant on the official entry form.
Films may be up to 12 minutes in length.
Films must have been completed between April 1, 2018 and February 7, 2019.
Films must contain appropriate content for teens (equivalent of a G, PG, or PG-13 film). Entries cannot contain nudity, profanity, or excessive violence. Failure to adhere to these requirements will result in immediate disqualification. Film Festival organizers reserve the right to reject any entry it deems inappropriate for general viewing.
All editing must be done before submitting the film.
Title pages and credits should be included in the film.
Films must be submitted in DVD format or downloadable link sent to ylplteenlibrarian @ gmail.com.
Select films will be shown at the Film Festival on Friday, March 8, 2019 at 6:30 p.m.
All films will be available for People's Choice Voting on this page from Wednesday, February 14 – Wednesday, February 28, 2019.
Submit edited films to the Library before 8:59 p.m., Thursday, February 7, 2019.