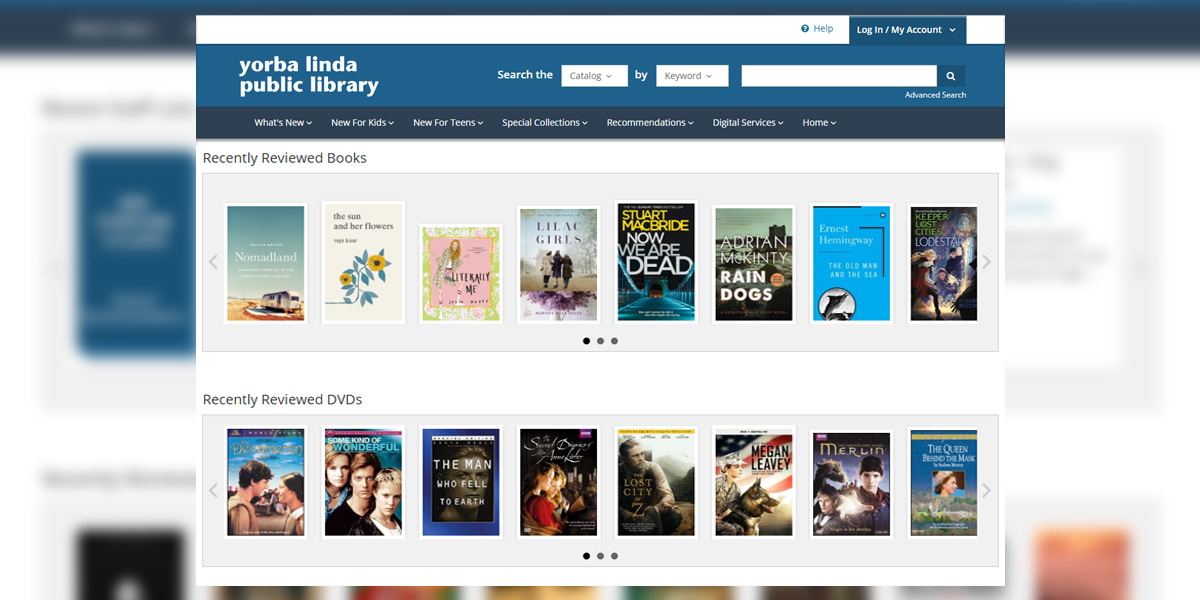 The Yorba Linda Public Library has launched a new library catalog that provides updated and exciting features to help users borrow, explore, search, and do more with the catalog.
The new catalog will help patrons discover new materials and join a digital community of readers in Yorba Linda and beyond.  Features include:
Improved search functionality
Clean and clear design
Ability to create a user account, reading lists, and content
Rate materials
One-click holds
Digital bookshelves
One new feature, the personal bookshelf, will give users the option to track and organize everything that they have read, seen, listened to, or want to read.
Another exciting feature of the new catalog is the community contributed content from almost 8 million users at nearly 200 libraries using Bibliocommons' throughout the United States and Canada.
Looking for additional details? Check out our Catalog Frequently Asked Questions to answer questions about account information, book lists, and much more.
The new catalog was developed as part of a strategy to improve access to the Yorba Linda Public Library physical and digital collections. In 2017, Yorba Linda Public Library patrons checkout out over 857,000 items.
We invite you to discover the new catalog today.