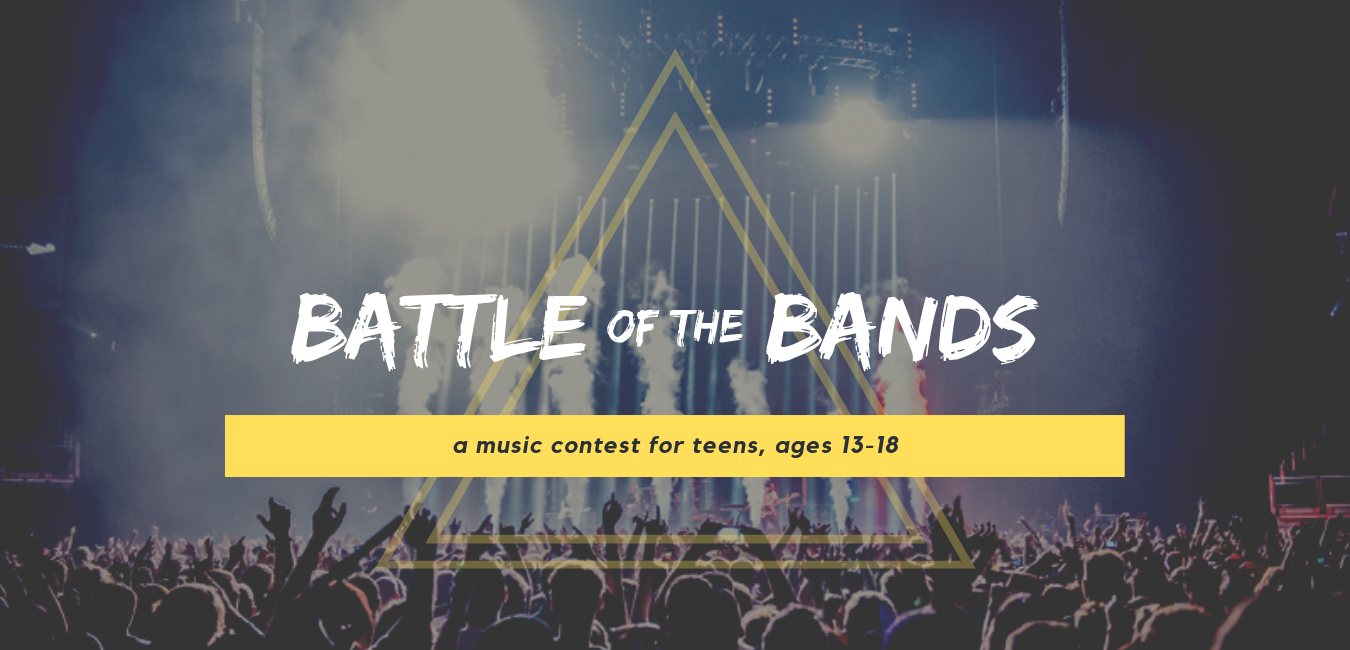 Are you ready to rock out? We're inviting all bands, duos, and trios to audition for our first ever Battle of the Bands. All band members must be ages 13-18 and have a valid Yorba Linda Public Library card. To enter the contest, bands must submit an entry form to the library by 8:59 p.m. on Thursday, July 18, 2019.
---
PRIZES
1st Place: $250 cash prize
2nd Place: $150 cash prize
3rd Place: $75 cash prize
*Cash prizes are given out in the form of prepaid debit cards. Only one prize will be awarded per band.
---
CONTEST RULES & GUIDELINES
All band members must be ages 13-18 years.
One or more band members must have a valid Yorba Linda Public Library card.
Bands may submit up to and no more than two (2) songs. Total performance time not to exceed seven (7) minutes.
One cash prize will be awarded per winning band. Only the top three (3) bands will be awarded prizes.
Lyrics cannot include profanity, derogatory remarks, sexually explicit content or violence. Battle of the Bands organizers reserve the right to reject any entry it deems inappropriate.
The performance is open to all musical genres.
Lyrics and audition videos or sound recordings must be sent via email to briana.ochoa@ylpl.org with the subject line, "Battle of the Bands." Original works are encouraged.
All registration forms and videos/recordings are due to the Yorba Linda Public Library no later than Thursday, July 18, 2019 by 8:59 p.m.
Only bands with completed forms will be considered.
If more than 5 bands audition, the community will be invited to vote Monday, July 29 – Friday, August 2 on the top 5 bands to perform. Entrants will be notified by Monday, August 5 if they have been selected to perform.
Bands must be available for sound check on Saturday, August 10 between 10 a.m. to 3:30 p.m. and available to perform on Friday, August 16 from 6:00-8:30 p.m.
Bands must provide their own musical equipment including, but not limited to, guitars, drum sticks, guitar amplifiers, pedals, tuners, cables, music stands and synthesizers.
---
JUDGES
Jack Ehlers is the owner and instructor of Uke Life Co.
Rob Verdi is a professional saxophonist and local jazz musician.
Neil Caplin is a member of Southland Band and the Yorba Linda Arts Alliance Foundation.
Judging at the final competition is based on judges scores as well as voting from attendees.